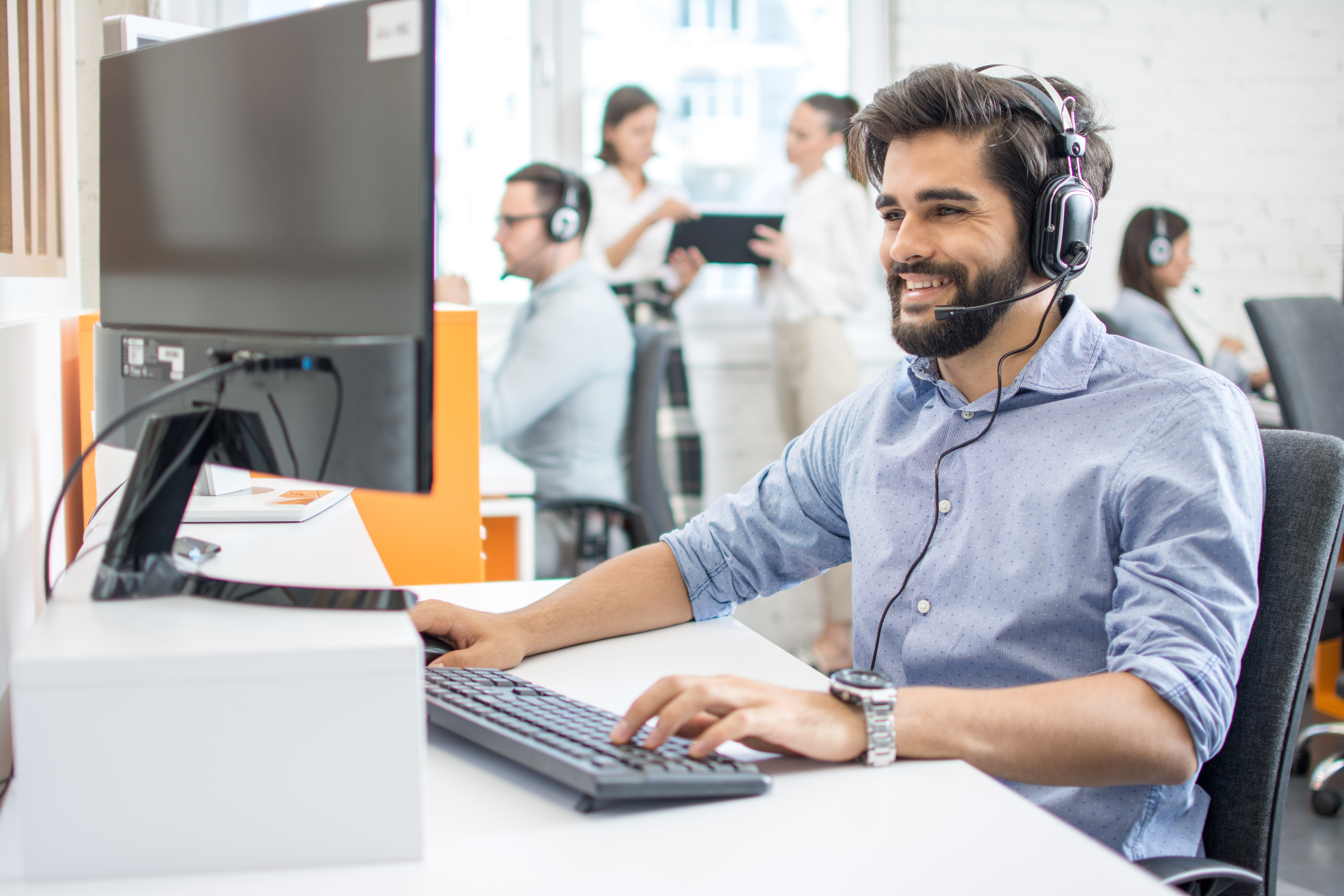 IT Outsource provides superior technical support, and is able to connect to a supported computer in seconds and correcting user mistakes or software glitches right in front of the customer – yet done totally remotely. Online and On-Site Technical Support are provided by a pre-arranged amount of hours based on the company's size, volume of anticipated support needs, number of users, type and quantity of user applications. This enables the company to have pre-determined costs per month for technical support services – it's predictable, contracted, and controllable.
Online technical support or "Help Desk" is a support function that IT Outsource provides to companies with or without other services. In other words, if all your company needs is someone to handle your IT Support Overload, we are the company for you to consider. We can offer support for your software needs in a transparent mode. It would appear to callers that the call made to your help desk and answered by IT Outsource technicians was actually handled right in your own infrastructure. This is particularly helpful when companies have a new release of software that might require additional staff for support, but might later taper off. This can be accomplished with much less expense and time for training. Contact our sales department for further information on your application support needs.
On-Site support is offered for businesses in restricted geographic regions where IT Outsource has available technicians to reasonably provide on-site service and maintenance. Generally, most businesses have an employee that has the limited technical ability required to make local hardware adjustments, switching, or item replacement. With this capacity or another IT Specialist on-site, IT Outsource can provide up to 95% of all of the business' technical support in an online mode, the other 5% can be accomplished by such an individual.